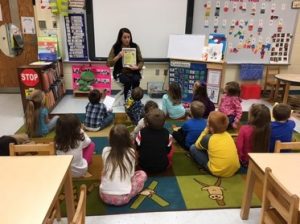 Quackers made his way to Johnson City, TN for some story time with the children of Appalachia Service Project.
The children were learning about story sequencing. Quackers make a great learning tool!
About Appalachia Service Project
Since 1969, 393,643 volunteers from across the nation have repaired 17,866 homes and, in the process, Appalachian families, volunteers, and staff have been immeasurably blessed.
Today, with the help of more than 16,000 volunteers each year, our goal remains to make homes warmer, safer and drier for families in need. Yet ASP is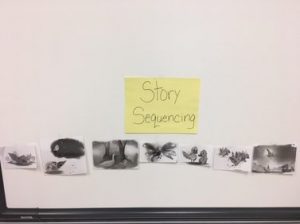 more than a home repair program. It also provides a unique framework that fosters transformational experiences for volunteers, families served, and staff — by building relationships with each other that break down cultural, social and economic barriers. We often hear of significant life changes resulting from the ASP experience: of families renewing their faith in the goodness of others, of people newly motivated to continue their education, of young adults choosing careers of service. No one walks away from the ASP experience unchanged. The results are truly amazing!