Read About Susan in "The Fountain Hills Times"
Susan Wolff is proud to have donated a box of Quackers Wants to Fly to the children and staff at St. Jude's Children's Hospital.
Tusome, Kenya is an organization which solicits donations for acquiring books to promote literacy for school age children and older in Africa.
After months, a shipment of Quackers Wants to Fly finally reached Kenya. Quackers is proud to be in the hands of these adorable children.
Making a difference, one book at a time.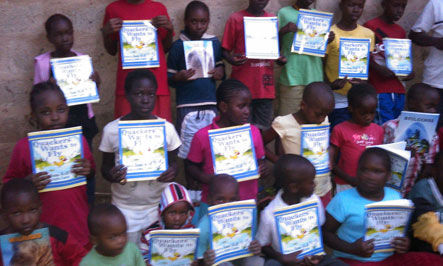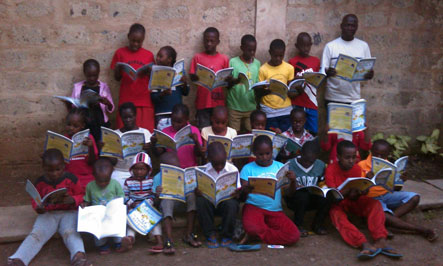 A box of Quackers Wants to Fly was shipped to Kenya for the Tusome Kenya project. The foundation's mission is to promote literacy in Kenya through the provision of recycled educational materials and technology. Children's books are well received. Quackers has a long way to fly, but hopefully will put a smile on many Kenyan Children's faces.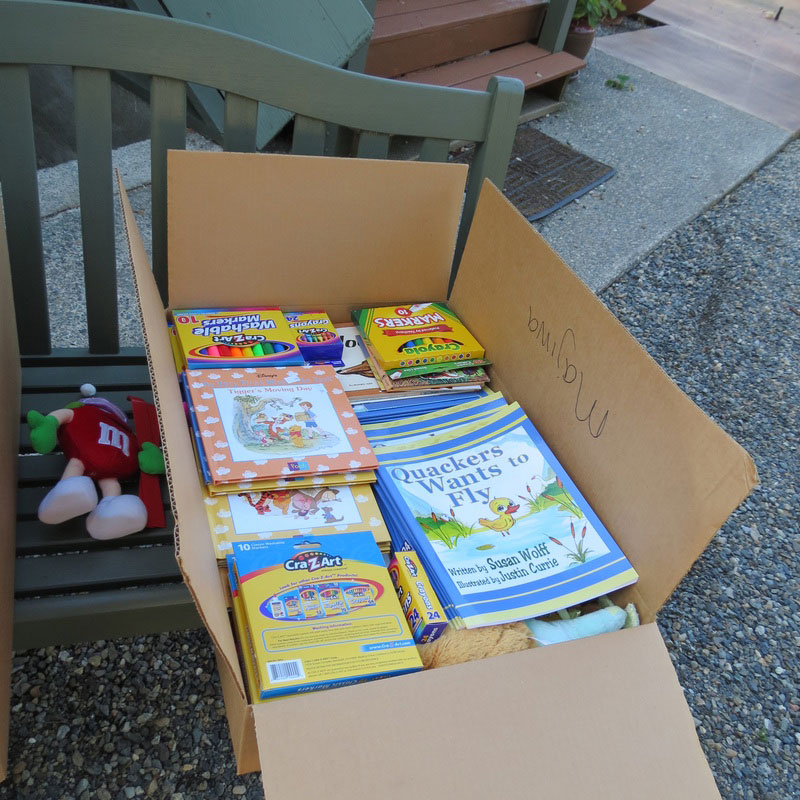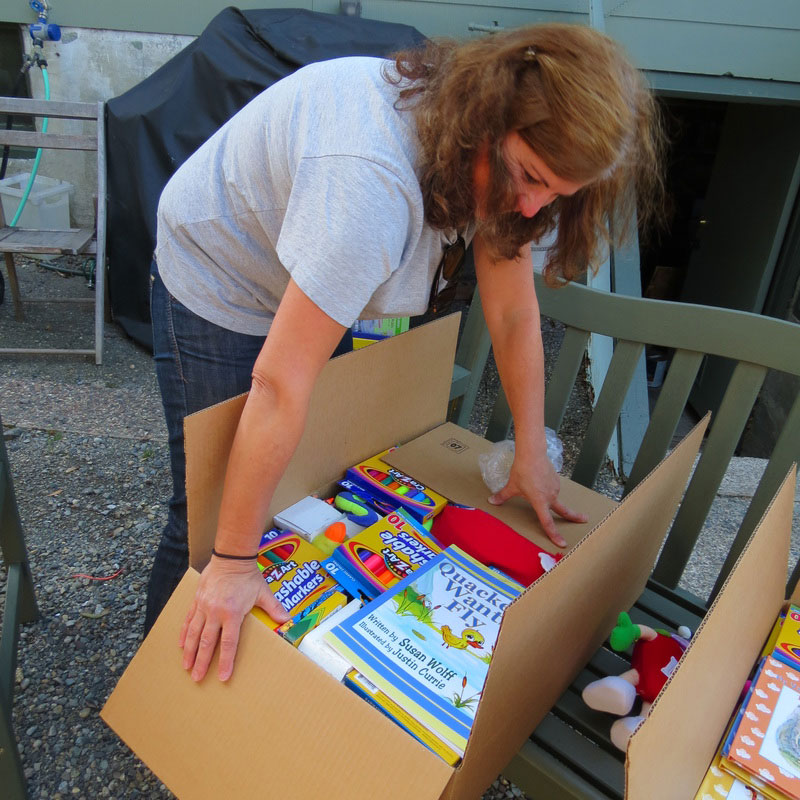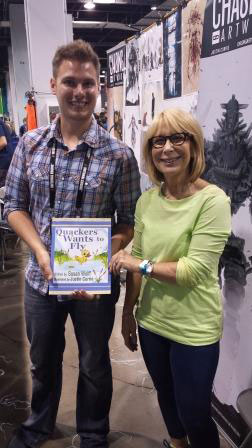 Justin Currie and Susan Wolff , illustrator and author of Quackers Wants to Fly were in attendance at the 2013 Comic Convention at the O'hare Exposition Center, Rosemont, Illinois, August 8th – 11th. Justin's art was a success as was Quackers Wants to Fly.
Interview with Susan Wolff, August 22, 2013, WCIU TV
A Quackers Wants to Fly fan from Atlanta, Georgia!